ALAN Z. FORMAN
Managing Editor | Content Director
AL Forman is a political scientist (Columbia University, Graduate School of Arts and Sciences, where he was a President's Fellow while completing doctoral studies) and freelance writer/editor who formerly worked as a reporter/copy editor for the Baltimore Sun. A Navy veteran, he served as principal speechwriter for the U.S. Small Business Administrator and Federal Maritime Commission Chairman as well as other high-ranking presidential appointees, Members of Congress and military leaders, and has been an adjunct professor at Loyola University Maryland plus other academic institutions in the Baltimore metropolitan area, teaching political science, journalism and writing. He is the founding editor of the Baltimore Business Journal's "Morning Edition," a compendium of overnight news stories from various newspapers, television and online sources. As public policy reporter and managing editor of Investigative Voice he created and implemented an innovative and highly praised headline style utilizing subheads and picture captions to advance and drive the story, thus propelling that publication, in concert with the superb investigative reporting of Stephen Janis, to the forefront of American digital media, which continues with Voice of Baltimore. The Charm City native grew up in Reservoir Hill, Windsor Hills and Mount Washington, and is a graduate of Baltimore City College.
alforman@voiceofbaltimore.org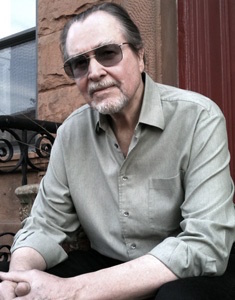 BJARNE ROSTAING | Commentator
Barney Rostaing has had a colorful career that includes playing sax all through the free jazz days of the 1960s and working with Uma Thurman in her 1987 film debut, "Kiss Daddy Goodnight." As a sports writer, he exposed (in Sports Illustrated) the 1984 U.S. Olympic blood doping scandal, won a First Place AFI Award for a sports video, and was an editor at the SoHo Weekly News. He is the author of Epstein's Pancake, a political thriller published by St. Mark's Press (2015), whose earlier works include Breeders (St. Mark's Press/2011), a crime novel set in the world of horse racing; Phantom of the Paradise (Dell), based on the 1974 horror film written and directed by Brian De Palma; and Bill Walton's Total Book of Bicycling (Bantam Books/1985). Originally from Bantam, Conn., the "Red Diaper Baby" lives and works in Brooklyn, N.Y.
bfrostaing@voiceofbaltimore.org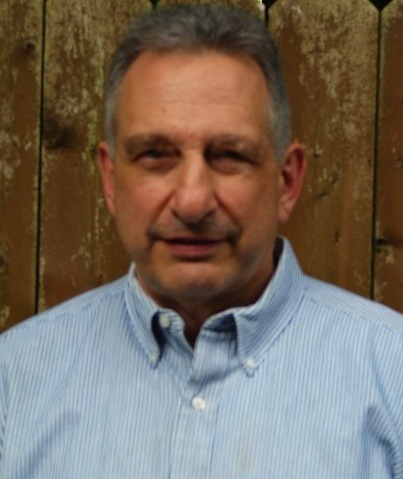 DAVID MARIL | Columnist, "Inside Pitch"
Dave Maril has been a columnist, sports and copy editor at two newspapers published in Massachusetts, the Brockton Enterprise for over a decade, following 25 years as sports editor of the Milford Daily News where he covered the Boston Red Sox and Celtics and the New England Patriots, while winning numerous writing and section-design awards. At the Brockton Enterprise he also served as vice president of the newspaper's guild, dealing with contract negotiations and workforce issues through difficult economic times. He continues to serve on the board of the Boston Chapter of the Baseball Writers' Association of America, where he is a lifetime member and voter in Major League Baseball's annual Cooperstown Hall of Fame balloting. The son of the late artist Herman Maril, a professor emeritus of painting at the University of Maryland whose work is included in over 100 museum collections, David recently returned to Baltimore and is president of the Herman Maril Foundation, which supports curatorial projects, art education programs and exhibitions related to the study of his father's work. A graduate of Park School in Brooklandville, Md., he majored in English at Clark University in Worcester, Mass. and joins Voice of Baltimore as the inaugural commentator for "Inside Pitch," a column dedicated to VoB's opinion on all subjects near and dear to readers of our news website, and by extension, all who see this page. His website, featuring his father's artwork, is hermanmaril.com.
davidmaril@hermanmaril.com




SARA HEILMAN | Reporter
Sara Heilman is a talented vocalist and lead singer with the Harford County country rock band Denim N Lace. A native of Pylesville, she grew up in Harford County, where she attended North Harford High School and Harford Community College. In 2011 she interned at WBFF Fox45-TV during the spring semester. Sara majored in electronic media and film at Towson University, obtaining her Bachelor of Science Degree in December 2014, and covers music and other subjects for Voice of Baltimore. She was a finalist three years running in the annual Padonia Station "Voice of Baltimore" vocal competition to benefit abused children through the Ed Block Courage Award Foundation.
sheilm1@students.towson.edu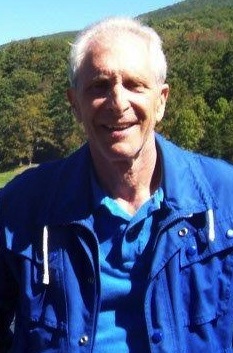 EDDIE APPLEFELD | Lifestyle Reviewer
Eddie Applefeld has been part of the local Maryland media for nearly 35 years. A native of Baltimore and graduate in Mass Communications from Towson University and Baltimore City College, he currently serves as Promotions Director for WCBM TalkRadio (680AM) and its sister station,WQLL (1370AM and 99.9FM), which broadcasts "Baltimore's Best Oldies." Before that, he was part of the "Rouse & Company" show on WQSR (102.7FM), host of the cable TV show "Dining Out," and an adjunct instructor at Towson University. His past accomplishments include being named a finalist in Baltimore Tourism's Employee of the Year Program and winner of Toastmaster's Speaker of the Year contest. He was also twice a "heartthrob" for the American Heart Association's gala fund raiser, and was at one time recognized by the Baltimore Tourism Association as one of the outstanding ambassadors for the city. Eddie reviews restaurants, movies and theater for Voice of Baltimore.
mistermedia@comcast.net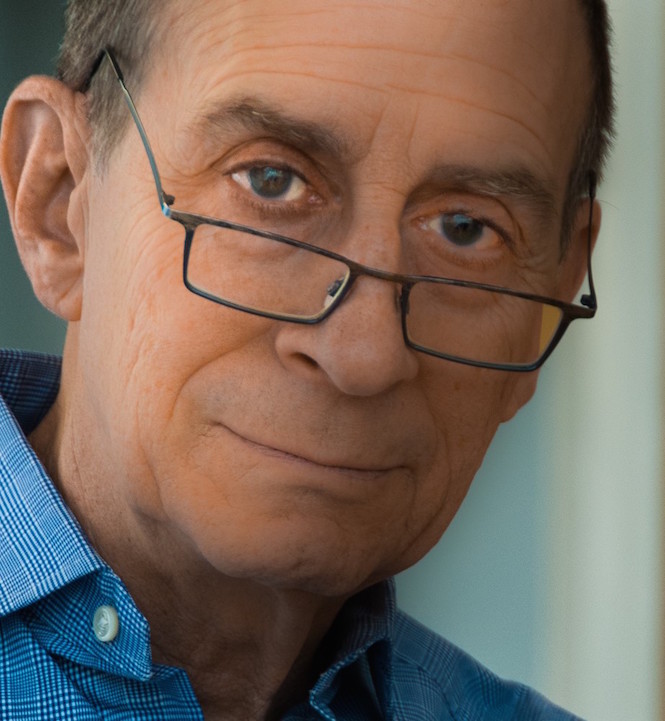 JOEL FOREMAN | Novelist
Joel Foreman was born in Baltimore in 1943 and has lived in Kensington, Md. since 1974. He attended Baltimore City College and graduated from Milford Mill High School in 1960. He is Professor Emeritus of the English Department at George Mason University in Northern Virginia, where he taught for more than 35 years (1972-2008), while publishing some 30 articles on Hollywood cinema, the Internet and education, video games and computer generated graphics, as well as a collection of essays entitled The Other Fifties, on mid-century American icons. In addition, he has produced and directed documentaries for public television, the Discovery Channel, and the Arts and Entertainment network, including documentaries on the writers Rita Mae Brown, Carlos Fuentes, and William Styron. A 1967 graduate of Loyola University Maryland (the former Loyola College), he received his M.A. in the Writing Seminars at Johns Hopkins University in 1968 and his Ph.D. from George Washington University in 1975. The novel in progress Rooby Tawr is his initial foray into fiction.
joelforeman@voiceofbaltimore.org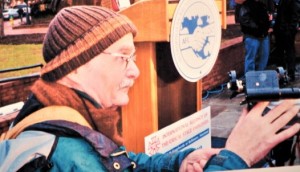 WILLIAM HUGHES | Photojournalist
Bill Hughes hails from Locust Point. He's worked on the docks, in the Courthouse and at City Hall. He's also an actor, who's been in four of John Waters' flicks and most recently has been into shooting videos of public events and taking lots and lots of photos. Hughes also produces videos for Baltimore City's Public Cable Channel 75. He is the author of Andrew Jackson vs. New World Order, which can be found by clicking here.
bhughes2@mac.com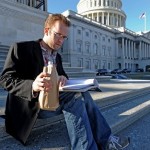 TIM YOUNG | Journalist
Tim Young is a native of Baltimore who knows how to tell a story and has an opinion about everything. He is a journalist, stand-up comic and critic whose work has been featured by Huffington Post and The Washingtonian magazine, as well as on Fox News, Patch.com and Talk Radio News. His commentary has also been featured on syndicated radio shows. A graduate of UMBC and University of Baltimore School of Law, where he earned a J.D. Degree, Tim has performed throughout the United States at major comedy clubs and has been a judge for many comedy competitions. You can follow him on Twitter @timrunshismouth and on Facebook at www.facebook.com/TimRunsHisMouth.
timyoungjd@gmail.com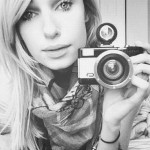 KAITLIN NËWMAN | Photojournalist
Kaitlin Nëwman is a Baltimore area photojournalist currently completing studies as a mass communication major at Towson University (journalism and new media track, Class of 2014). Professionally trained — she interned with former Baltimore Sun photographer Edwin Remsberg and at The Sun in fall 2013 — Kaitlin likes to photograph everything, including events and concerts, rallies and demonstrations, as well as headshots and creative concepts. You can view her portfolio at flickr.com/photos/softenedlight.
kaitlinelnewman@gmail.com




A. F. JAMES MacARTHUR | Crime & Community Reporter
James MacArthur is best described as a modern polymath, a semi-retired, independent multimedia journalist, writer, photographer, videographer, radio show host and producer, who appears regularly on various talk shows and is an occasional blogger. Also a prolific twit on Twitter. Besides being a newshound, he is an entrepreneur and has actively run several small business ventures. An urban farmer specializing in organic horticulture and sustainable crop management and food production, he worked for many years in law enforcement, intelligence, security and investigations and claims to have had "the pleasure of bodyguarding some really cool people." Check out his website at http://baltimorespectator.blogspot.com.
macarthurmedia@gmail.com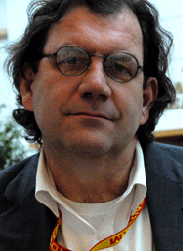 KEVIN E. DAYHOFF | Carroll County Reporter

Kevin Dayhoff has been a freelance writer and artist since 1971 who currently contributes to several publications including Explore Carroll for Patuxent Publishing Co. and The Tentacle. A frequent guest on the Marc Steiner Show on WEAA-FM radio, in 2009 he won a Maryland-Delaware-DC Press Association award for editorial critical thinking for an investigation into a racial incident involving a Carroll County School Board member. In 2006, he was recognized by George Washington University for authoring one of the top 12 Maryland and Virginia political websites. From 2004-2005 he wrote a weekly column for the Westminster Advocate and served as Mayor of Westminster from 2001-2005 and as a Westminster city councilman from 1999-2001. Dayhoff is a member of the Society of Professional Journalists, Capitol Beat – Association of Capitol Reporters and Editors, the Westminster Volunteer Fire Department, Maryland Troopers Association, and is a Silver Life member of the NAACP. He is a native of Westminster in Carroll County, where he currently lives.
kevindayhoff@gmail.com