VoB SELECTS:  INVESTIGATIVE NEWS FROM AROUND THE WEB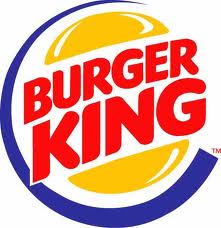 NOW-NO. 3 HAMBURGER CHAIN
ANNOUNCES MAJOR MAKEOVER
Burger King, long the world's No. 2 hamburger chain, is going public for the second time.
After announcing a major overhaul of its menu and restaurants last week, the now-No. 5 U.S. restaurant chain — behind McDonald's, Subway, Starbucks and Wendy's — said Wednesday it will relist its shares on the New York Stock exchange within the next three months.
Burger King traded publicly under the "BKC" ticker between 2006 and 2010 but was taken private when the company was sold to 3G Capital Management two years ago.
On Monday, the chain launched 10 new menu items including smoothies, frappés, specialty salads and snack wraps in a star-studded TV ad campaign, representing the largest and most ambitious menu expansion since first opening its doors in 1954.
There are 10 Burger King locations in the metropolitan Baltimore area with others scattered throughout the state of Maryland.
Until last month it was the No. 2 fast-food hamburger chain — McDonald's is far and away the leader in sales of all fast-food restaurants — but was surpassed for the second spot for the first time by Wendy's.
For details, read the Forbes magazine story on the upcoming stock offering and the future of Burger King  (click here).